Froagz Raya Series 2023
Prepare your Eid with our collections; The Ruffles & The Peplum series.
Made of Satin, both series are Elegant & Bold and will make you standout for this special occasion.
Full-sleeved yet Wudhu Friendly, both series are suitable for both hijabis and non-hijabis.
Going at 40% off for a limited time only!
Order now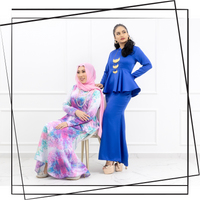 Reusable Spouted Pouch
Want your little munchkin to snack on healthy food on the go?
Feeding your toddler while on the move doesn't get easier than this. Just fill the pouch with your baby's favorite fruit or veggie puree, oatmeal or fruit juice and you're ready to go.
Your independent little one can eat their meals all by themselves! Featuring cute animal prints, even fussy toddlers will want to have their own little pouch
GET IT NOW
Tina the Teething Tortoise Toy
Bright, Playful, Friendly, this adorable tortoise teether makes teething so much easier for your little one.

Designed with multiple textures, it helps soothe your baby's sore, achy gums and is sure to reduce crankiness and biting.
The wide hole in the center makes it easy for baby to grasp it tightly with their tiny little fingers.
Available in multiple gorgeous pastel shades that your baby will love!
Get TINA Now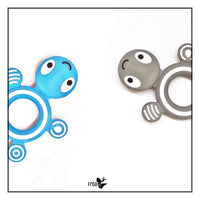 What Our Mummies Got To Say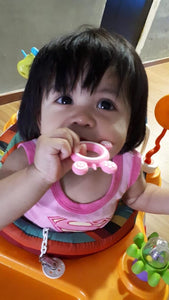 Mummy Sha
"She like it.. And I think more comfy rather then those selling in the store. She prefers this than others"
Mummy Karen
"My girl really loves chewing on Tina! The size is perfect for her little fingers and is so easy to wash too! Thank you for the great product!"
Mummy Kinah
"Someone's teeth is coming out and having fever.. the teether saves the stress! It works wonders, I'm really thankful!"